Smooth sailing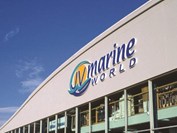 JV Marine has been a Tradingpost customer for over 15 years. The business started in 1976, when advertising was not what it is today.

Incorporating Tradingpost into their marketing strategy early on, they have received positive results and transitioned smoothly into the digital space. "When someone buys a new boat, they're likely to be selling an old one. We saw Tradingpost as a great marketplace to take advantage of both ends of that transaction," says Mitchell Dean of JV Marine.

While discussing the formatting of their ads, Mitchell says the more pictures, the better. "We didn't realise that until we worked with you guys and saw the correlation between the picture rich content and the amount of enquiries they generate." He also found customers prefer descriptions that cover the key points. "It's best to just have a quick rundown of the product." Large inventory numbers also play a role in generating ad views which, when used in conjunction with the above concepts, drive leads.

JV Marine's online marketing strategy is very much designed around conversations with the customer. "We always prefer enquiries in the form of walk-in traffic. We find it best to talk to the customers face to face while they're standing next to the boat." Phone enquiries are also preferred over email enquiries. "Boats are a product that customers want to touch and feel before buying. Our online marketing objectives are definitely to drive traffic to our physical stores." Mitchell found the amount of clicks their map/location on their Tradingpost catalogue received was a very interesting measure and one that he values above any other.

When it comes to costing, Mitchell strongly prefers the flat monthly fee offered by Tradingpost to a pay per click model. "For JV Marine and the amount of ads we have up, flat fee is definitely the way to go." It allows them to control their budget and make the dollars they spend work harder. This is working wonders for the business as "Tradingpost drives around 30% of our business' total leads during summer."

JV Marine employs a large suite of Tradingpost products that all work well together to help drive more potential buyers to their business.

Tradingpost branded catalogue to which they have just introduced Slideshow Video to target more buyers.
Search engine optimisation to help attract more potential buyers to their website.
Inventory integration to ensure their Tradingpost inventory appears on their website
Display advertising during peak months
Contact TradingPost

Contact us today or call on
(03) 9111 0911 to talk to us.

Email Us