Grow your business online and mobile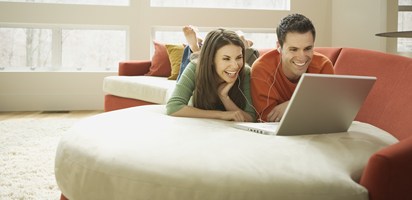 Grow your business through effective online and mobile solutions
Tradingpost also offers you a complete package for all of your online advertising and marketing needs. With Tradingpost, it's easy and affordable for you to stand out from the competition.

Ensure your website and online marketing are ahead of the pack with Tradingpost. From a simple web or mobile site to a sophisticated and stylish customised design Tradingpost has the right solution to meet your needs - and your sites will be linked to your Tradingpost catalogue.

If you already have your own web or mobile site Tradingpost can also help. Whether you'd like your Tradingpost inventory on your own website or options to help you to get found online through online search marketing, there is an option to suit. This is all about getting your website found through Search Engine Marketing and Search Engine Optimisation to get more buyers through your door.
Over 13 million Australians search on Google every month and if you want to drive buyers to your website and business you need to be found ahead of your competition.

You don't have to be an online marketing expert to grow your business. Tradingpost will do all the hard work to build your web and mobile site and help you get you found easily on search engines like Google and attract buyers, not just browsers.
For more information on how Tradingpost can help grow your business contact us today.
Contact TradingPost

Contact us today or call on
(03) 9111 0911 to talk to us.

Email Us